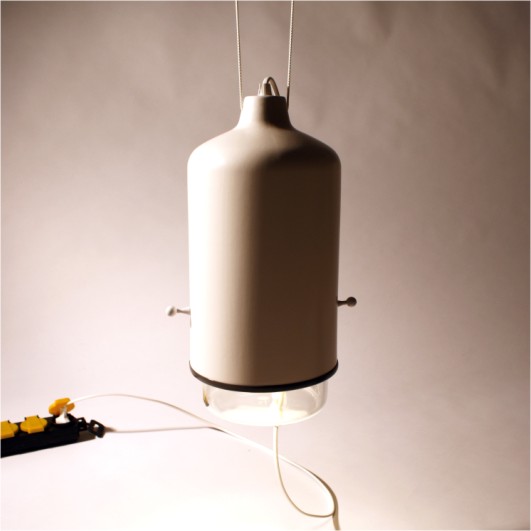 CAMPING
HANGING-TABLE LAMP
CAMPING is a bottle shaped fixture on which its androgynous concept takes inspiration on the life outdoors and the countryside. There is certainly something casual and somehow bucolic about this lamp.
CAMPING interesting concept reveals as well a certain humour, considering its function: a hanging-table lamp!
The material combination couldn't be the best: ceramic and glass. Once again, the Designer delves to explore the amazing qualities of the ceramic, involving this fitting in a kind of dramatic light and shadow contrast.
This contrast is highlighted by its closed long ceramic top and the clear glass bottom where the concentrated light point gets spread.
Visually considered to be a casual fixture, CAMPING is the perfect highlight on every intimate domestic environment.
Materials: ceramic, glass

Dimensions: Ø:155mm H:329mm
Weight: 2,2 Kg